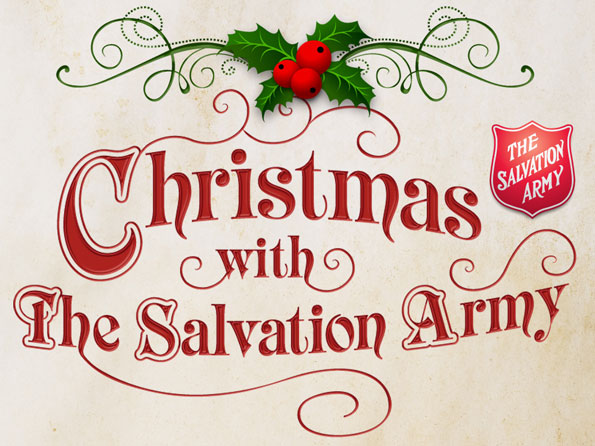 03 Nov

Christmas in Chilliwack

The Chilliwack Salvation Army and Chilliwack Community Services have been partners in providing local families in Chilliwack with Christmas hampers since1987. The Salvation Army provides families with the food portion of the hamper and the Chilliwack Community Services provides the toy/gift portion for children up to 18 years old. Together, we bring smiles to children who would not celebrate the holiday with the same anticipation and joy as most do.

TO REGISTER FOR A FOOD OR TOY HAMPER: 

LOCATION: The Salvation Army Care and Share Centre – 45746 Yale Road, Chilliwack

DATES OPEN: Monday, November 21 – Friday, December 9, 2022

HOURS: Monday – Friday 10:00 AM – 12:00 PM and 1:00 PM – 3:00 PM   Saturdays  10:00 AM – 1:00 PM

 

ELIGIBILITY: Chilliwack residents who are receiving Income Assistance, Disability Pension, EI Benefits, or struggling on low income

WHAT TO BRING: Picture ID (BC Driver's License or BC ID Card), 1 piece of ID for each child and every member of the household (Care Cards), and proof of residence in Chilliwack.

If you are not able to register in person you can send your information, ID, and a letter of consent to someone to register on your behalf.

PICK-UP DATES: 

Each portion of the hamper will be on different dates and at different locations. To pick up the hampers you will need to bring your ID and the pick-up slips provided when registering.

Salvation Army Food hamper: Dec 19, 2022

Pickup Location:  Salvation Army Chilliwack Community Church, 46420 Brooks Avenue

Chilliwack Community Services Toy/Gift hamper: Dec 21, 2022

Pickup location:  TBA

TO MAKE A DONATION:

If you would like to contribute/donate to the hamper:

Toys or Gifts for ages 0-18 years old: Chilliwack Community Services will accept any new unwrapped gift/ gift cards or monetary donation at the main office location: 45938 Wellington Ave or call 604-792-4267.  To sponsor a toy hamper email Christmas@comserv.bc.ca  before Friday, Dec 9th

For more info see: Christmas Sharing – Chilliwack Community Services (comserv.bc.ca)

Food Donation: The Salvation Army will accept any monetary donation towards our Christmas hampers. To Sponsor a Hamper please click here

or call the office at 604-792-0001 and ask for Chris Kizmann. Donation Receipts will be processed at the time of donation and mailed out to you following the donation.